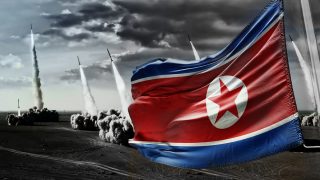 (Worthy News) -North Korea could be at it again. New activity has been detected at the Yonbyong nuclear site north of Pyongyang.
The 38 North organization, a North Korea think tank, is seeing possible photographic proof of the extraction of plutonium, one of the ingredients of a nuclear bomb at the site. Satellite views showing a tell-tale smoke plume rising from a plant needed in bomb-making.
"This is the first time we've seen any signs of activity at this facility in nearly two years," 38 North's Jenny Town explained to Fox News. "It doesn't necessarily mean that North Korea has started reprocessing (plutonium) but it could mean that they're preparing for it." [ Source: Fox News (Read More…) ]
Fair Use Notice:This site contains copyrighted material the use of which has not always been specifically authorized by the copyright owner. We are making such material available in our efforts to advance understanding of environmental, political, human rights, economic, democracy, scientific, and social justice issues, etc. We believe this constitutes a 'fair use' of any such copyrighted material as provided for in section 107 of the US Copyright Law. In accordance with Title 17 U.S.C. Section 107, the material on this site is distributed without profit to those who have expressed a prior interest in receiving the included information for research and educational purposes. For more information go to: http://www.law.cornell.edu/uscode/17/107.shtml. If you wish to use copyrighted material from this site for purposes of your own that go beyond 'fair use', you must obtain permission from the copyright owner.