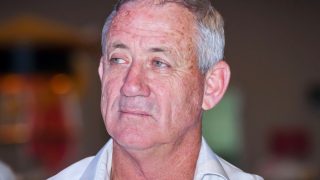 (Worthy News) – Defense Minister Benny Gantz on Thursday said the Israel Defense Forces is continuously updating its plans for a prospective military strike on Iranian nuclear sites.
Gantz, in an interview with Fox News, said the military plans would not be finalized until right before such a strike was set to be carried out.
"Until then, we will continue to build them [the plans], to improve them… to the highest professional level possible," he said. [ Source: Times of Israel (Read More…) ]
Copyright 1999-2022 Worthy News. All rights reserved.
If you are interested in articles produced by Worthy News, please check out our FREE sydication service available to churches or online Christian ministries. To find out more, visit
Worthy Plugins.