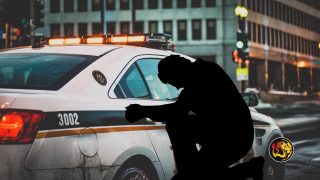 By Stefan J. Bos, Chief International Correspondent Worthy News
(Worthy News) – A car rammed a barricade outside the U.S. Capitol, fatally injuring one Capitol Police officers and leading to the driver being shot and killed, officials said.
Another police officer was also injured in the Good Friday near the massive building housing the U.S. Congress, investigators explained.
Police said earlier that two officers were taken to the hospital; one of them apparently passed away.
The attack on America's heart of democracy came despite thousands of National Guard troops and police in the area.
U.S. President Joe Biden had asked for additional forces after rioters stormed the U.S. Capitol in January, citing fears of more attacks.
The U.S. Capitol complex was placed on lockdown Friday after the shooting, and staff was told they could not enter or exit buildings.
Footage from outside the Capitol showed a vehicle that appeared to have slammed into a barricade surrounding the complex.
Another fencing that prevented vehicular traffic near that area was recently removed as the Capitol has started to open up after the January 6 riots, reporters in the area said.
It was not immediately clear what prompted the apparent attack Friday, with no claims of responsibility.
The attack came while a Good Friday service was underway around a 15 feet cross at the Ulysses S. Grant Memorial Statue in Union Square outside of the Capitol perimeter fence.
Pastor Patrick J. Mahoney said he would be "praying for the healing of our nation and sharing the powerful message of Christ's enduring love and commitment to humanity through his death on the cross."
The location where the pastor prayed was a compromise after a court rejected his attempt to have the exact spot where he prayed last year.
Mahoney said he sued Vice President Kamala Harris, House Speaker Nancy Pelosi, and others after the U.S. Capitol Police refused to allow his request.
Copyright 1999-2022 Worthy News. All rights reserved.
If you are interested in articles produced by Worthy News, please check out our FREE sydication service available to churches or online Christian ministries. To find out more, visit
Worthy Plugins.