Thursday, April 22, 2021 |
Tag Cloud
Tags:
blasphemy
,
China
,
Christian
,
church
,
Facebook
,
Faith
,
Hindu
,
India
,
Muslim
,
News
,
Pakistan
,
religion
,
religious freedom
,
Worthy News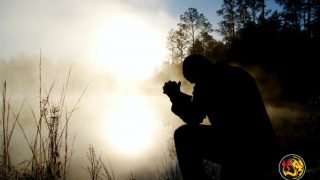 by Karen Faulkner, Worthy News Correspondent
(Worthy News) – Aid to the Church in Need (ACN) has published a report showing that around 5.2 billion people live in countries where religious freedom is severely violated and restricted, International Christian Concern reports. These countries include China, India, and Pakistan, which have the world's largest populations.
ACN said in its report that religious minorities in these intolerant countries are the most persecuted and that systematic persecution by dictatorial governments has increased. Moreover, the report said, sexual violence, and crimes against women (including rape and the abduction of girls) have been used as means by which to oppress religious minorities.
The report particularly noted that ideologies centered on ethnic and religious superiority have taken hold in countries like Sri Lanka, Myanmar, and Nepal, ICC said.
In India, the rise of Hindu nationalism since 2014 has caused an alarming increase of persecution against Christians and Muslims, and recent anti-conversion laws have been weaponized against non-Hindus. Pakistan has used blasphemy laws to imprison people for such things as posting a Facebook comment about Mohammed. The communist regime of China has long oppressed faith communities.
Attesting that the international community has not done enough to protect religious freedom for vulnerable populations around the world, Thomas Heine-Geldern, Executive President of Aid for ACN, said in the report: "Regrettably, however, despite the – albeit important – UN initiatives, and the staffing of religious freedom ambassadorships, to date the international community's response to violence based on religion, and religious persecution in general, can be categorized as too little too late."
Copyright 1999-2022 Worthy News. All rights reserved.
If you are interested in articles produced by Worthy News, please check out our FREE sydication service available to churches or online Christian ministries. To find out more, visit
Worthy Plugins.