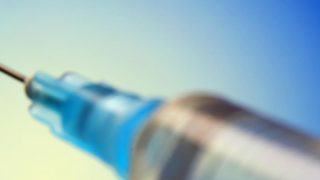 By Stefan J. Bos, Chief International Correspondent Worthy News
(Worthy News) – The U.S. Food and Drug Administration (FDA) is due to authorize Pfizer's COVID-19 vaccine for young adults age 12 and older by next week, despite side effects linked to its mRNA technology.
Officials said the FDA action would be followed by a meeting of a federal vaccine advisory committee to discuss whether to recommend the shot for 12- to 15-year-olds.
Shots could reportedly begin after the Centers for Disease Control and Prevention adopts the committee's recommendation. Those steps could be completed within days.
The developments come barely a month after the company claimed its shot, which is already authorized for those age 16 and older, also protected the younger group.
Officials said setting up shots should come for many before the beginning of the next school year despite kids having side effects similar to young adults.
The main side effects are pain, fever, chills, and fatigue, particularly after the second dose. A study will continue to track participants for two years for more information about long-term protection and safety, the company said.
Pfizer, in late March, released preliminary results from a vaccine study of 2,260 U.S. volunteers ages 12 to 15. It claimed there were no cases of COVID-19 among fully vaccinated adolescents compared with 18 among those given dummy shots.
Pfizer isn't the only company seeking to lower the age limit for its vaccine. Results also are expected by the middle of this year from a U.S. study of Moderna's vaccine in 12- to 17-year-olds, U.S. media reported.
The FDA allowed both companies to begin U.S. studies in children 11 and younger, working their way to as young as six months old.
More than 131 million doses of Pfizer's vaccine have already been administered in the U.S., where demand for vaccines among adults has dramatically slowed in recent weeks. The U.S. has ordered at least 300 million doses of the Pfizer shot by the end of July, enough to protect 150 million people.
Copyright 1999-2022 Worthy News. All rights reserved.
If you are interested in articles produced by Worthy News, please check out our FREE sydication service available to churches or online Christian ministries. To find out more, visit
Worthy Plugins.