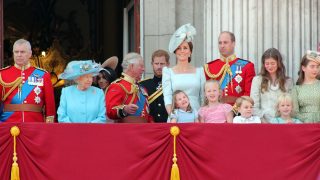 (Worthy News) – Queen Elizabeth II on Tuesday confirmed that the British government would soon be introducing legislation to "ensure the integrity of elections," a nod toward a proposal by Boris Johnson's government to require voter identification during elections in the United Kingdom.
The Queen referred to the proposal during her speech at the State Opening of Parliament on Tuesday afternoon. The monarch indicated the measure was part of government efforts to "strengthen and renew democracy and the constitution."
Shortly after the queen's announcement, former President Donald Trump—himself a champion of voter I.D. provisions in the U.S.—said the Crown's proposal is "exactly what we should do in the United States."  [ Source: Just the News (Read More…) ]
Fair Use Notice:This site contains copyrighted material the use of which has not always been specifically authorized by the copyright owner. We are making such material available in our efforts to advance understanding of environmental, political, human rights, economic, democracy, scientific, and social justice issues, etc. We believe this constitutes a 'fair use' of any such copyrighted material as provided for in section 107 of the US Copyright Law. In accordance with Title 17 U.S.C. Section 107, the material on this site is distributed without profit to those who have expressed a prior interest in receiving the included information for research and educational purposes. For more information go to: http://www.law.cornell.edu/uscode/17/107.shtml. If you wish to use copyrighted material from this site for purposes of your own that go beyond 'fair use', you must obtain permission from the copyright owner.