Wednesday, September 23, 2020 |
Tag Cloud
Tags:
China
,
Democrat
,
GOP
,
Media
,
News
,
Republican
,
Russia
,
Security
,
Senate
,
Trump
,
UK
,
Ukraine
,
War
,
Washington
,
Wisconsin
,
Worthy News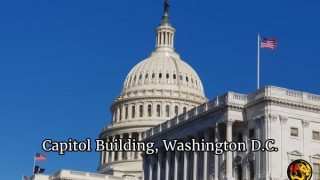 (Worthy News) – The Senate Republicans' controversial report on Joe and Hunter Biden was released on Wednesday, detailing allegations of problematic foreign business dealings by Biden's son as the former vice president helped lead the Obama administration's foreign policy. The report also pushes back on Democratic claims of Russian disinformation.
The 87-page joint report by the Republican-led Homeland Security and Finance Committees, titled Hunter Biden, Burisma, and Corruption: The Impact on U.S. Government Policy and Related Concerns, is the product of an investigation by Sen. Ron Johnson of Wisconsin and Sen. Chuck Grassley of Iowa. Even before its release 41 days before the presidential election, Democrats claimed the GOP chairmen were working to harm the elder Biden, who is the 2020 Democratic presidential nominee, while using Russian disinformation.
Much of the report's focus is on Joe Biden's role helping guide the Obama administration's Ukraine policy while Hunter Biden received a lucrative position in 2014 on the board of an allegedly corrupt Ukrainian energy company, Burisma Holdings, run by Ukrainian oligarch Mykola Zlochevsky, which the Republicans said "created an immediate potential conflict of interest that would prove to be problematic for both U.S. and Ukrainian officials and would affect the implementation of Ukraine policy." This was an issue that President Trump raised during his July 2019 phone call with Ukrainian President Volodymyr Zelensky, which sparked a whistleblower complaint and led to impeachment in the Democratic majority House and acquittal in the GOP-led Senate. Johnson and Grassley also delve into other business dealings by Hunter Biden, his business partner Devon Archer, and others in the Biden family, including business dealings tied to Russia and China. [ Source: Washington Examiner (Read More…) ]
Fair Use Notice:This site contains copyrighted material the use of which has not always been specifically authorized by the copyright owner. We are making such material available in our efforts to advance understanding of environmental, political, human rights, economic, democracy, scientific, and social justice issues, etc. We believe this constitutes a 'fair use' of any such copyrighted material as provided for in section 107 of the US Copyright Law. In accordance with Title 17 U.S.C. Section 107, the material on this site is distributed without profit to those who have expressed a prior interest in receiving the included information for research and educational purposes. For more information go to: http://www.law.cornell.edu/uscode/17/107.shtml. If you wish to use copyrighted material from this site for purposes of your own that go beyond 'fair use', you must obtain permission from the copyright owner.