Tuesday, June 1, 2021 |
Tag Cloud
Tags:
Angela Merkel
,
EU
,
Euro
,
Europe
,
executive order
,
Germany
,
Joe Biden
,
Media
,
News
,
oil
,
Putin
,
Russia
,
Trump
,
UK
,
Ukraine
,
War
,
Washington
,
White House
,
Worthy News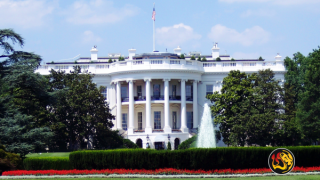 By Stefan J. Bos, Chief International Correspondent Worthy News
(Worthy News) – The Biden administration has suspended oil drilling leases in the Arctic National Wildlife Refuge, citing environmental concerns.
Blocking the first-ever drilling program in the pristine 19-million-acre wilderness marked another reversal of policies announced by previous President Donald J. Trump.
The Interior Department said the program would be on hold until it completes a comprehensive analysis under the National Environmental Policy Act. That review could ultimately lead to the leases being voided altogether, the department said in a statement.
"Today marks an important step forward fulfilling President Biden's promise to protect the Arctic National Wildlife Refuge," Gina McCarthy, the White House national climate adviser, added in published remarks. Drilling could change "the character of this special place forever," she said.
Biden has pledged to prioritize green energy initiatives as part of what he views as an effort to reduce carbon emissions and tackle climate change.
The president also called for an end to drilling in the Alaskan refuge during his presidential campaign. Last month, the Biden administration faced criticism after the president backed a separate Trump-era oil drilling project in Alaska amid concerns the nation hadn't enough alternative 'green' energy resources.
One of his first executive actions included canceling the Keystone XL pipeline. And Biden halted oil and gas leases on federal land by executive order in January.
Ironically last week, President Joe Biden stood by deciding not to sanction the company in charge of building Russia's Nord Stream 2 gas pipeline, saying the move was to protect relationships with European allies.
Russia's Gazprom and its Western partners are racing to finish the Nord Stream 2 pipeline under the Baltic Sea.
The project, now about 95 percent complete, would bypass Ukraine. That potentially deprives the country of lucrative transit fees, undermining its struggle against what Kyiv views as Russian aggression.
Germany's Funke Media Group reported on Monday that German Chancellor Angela Merkel sent two of her top aides to Washington to reach a compromise deal on Nord Stream 2.
They arrived ahead of U.S. President Joe Biden's summit with his Russian counterpart Vladimir Putin in Geneva, Switzerland, in mid-June.
Copyright 1999-2022 Worthy News. All rights reserved.
If you are interested in articles produced by Worthy News, please check out our FREE sydication service available to churches or online Christian ministries. To find out more, visit
Worthy Plugins.
Tag Cloud
Tags:
Angela Merkel
,
EU
,
Euro
,
Europe
,
executive order
,
Germany
,
Joe Biden
,
Media
,
News
,
oil
,
Putin
,
Russia
,
Trump
,
UK
,
Ukraine
,
War
,
Washington
,
White House
,
Worthy News