Monday, July 19, 2021 |
Tag Cloud
Tags:
coronavirus
,
covid-19
,
EU
,
Euro
,
Europe
,
News
,
UK
,
virus
,
War
,
Worthy News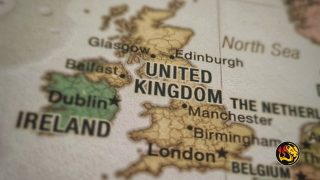 by Karen Faulkner, Worthy News Correspondent
(Worthy News) – England celebrated the end of many grueling months of COVID-19 restrictions as of midnight Monday, but the lifting of all restrictions came amid a surge in infections and warnings about supermarket shortages, Ynet News reports. Following an intense nationwide inoculation drive, 87% of the UK population has now received at least one dose of the vaccine; 68% of the population is fully vaccinated.
Leaving the devolved governments of Scotland and Wales to manage their own restrictions, UK Prime Minister Boris Johnson scheduled July 19 as "Freedom Day" for England alone.'"Johnson's bet that he can get one of Europe's largest economies firing again because so many people are now vaccinated marks a new chapter in the global response to the coronavirus," Ynet News noted in its report.
However, England's day of freedom was riddled with anxiety as the country's National Health Service ordered hundreds of thousands of people to self-isolate, Ynet News said. Orders to isolate were given through an app that set off a "pingdemic" resulting in warnings that supermarkets could run out of supplies.
In a statement, Marks & Spencer CEO Steve Rowe said: "Our COVID cases are roughly doubling every week and the pinging level is about three to one of COVID cases, so we're seeing that growing exponentially. If there are shortages we'll have to manage it by changing hours of stores, reducing hours. Where the industry will see the pain is in the supply chain because logistics runs tight anyway to be efficient."
"If we don't do it now we've got to ask ourselves, when will we ever do it?" Johnson said in a statement. "This is the right moment but we've got to do it cautiously. We've got to remember that this virus is sadly still out there." On Sunday there were 48,161 new cases in the UK, and the number of COVID-related deaths had climbed back up to 40. The peak number of daily deaths in the UK came in January, with over 1,800.
Copyright 1999-2022 Worthy News. All rights reserved.
If you are interested in articles produced by Worthy News, please check out our FREE sydication service available to churches or online Christian ministries. To find out more, visit
Worthy Plugins.