Monday, October 4, 2021 |
Tag Cloud
Tags:
Christian
,
church
,
EU
,
Euro
,
Europe
,
Facebook
,
Faith
,
Media
,
News
,
Russia
,
technology
,
United States
,
War
,
Worthy News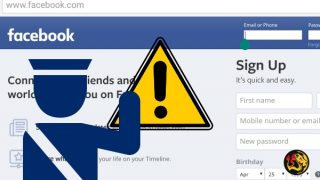 By Stefan J. Bos, Chief International Correspondent Worthy News
(Worthy News) – Nearly all of the social network Facebook's top pages for Christians were run by Eastern European "troll farms," groups that distribute fake news and propaganda, leaked documents show.
Nineteen of the 20 pages targeting believers were used to incite Christians with provocative content in the United States in 2019, according to an internal Facebook investigation.
The Facebook documents were obtained by MIT Technology Review, the magazine owned by the Massachusetts Institute of Technology.
The study, first cited by Relevant Magazine and seen by Worthy News, noted that troll farms created Facebook's largest Christian American page.
It reportedly reached 75 million U.S. users monthly, an audience 20 times larger than the following Facebook page. Some 95 percent of users had never followed any of the pages, according to the leaked documents.
The troll farms, mainly based overseas in Balkan countries Kosovo and Macedonia, were particularly successful when targeting American Christians.
"FEW LIKES"
Most people who saw and engaged with these posts didn't actually "like" the pages they were coming from. But "Facebook's engagement-hungry algorithm" shipped them what it, "thought" they wanted to see, the revelations showed.
"Our platform has given the largest voice in the American Christian community to a handful of bad actors, who, based on their media production practices, have never been to church," complained Jeff Allen, a former senior-level data scientist at Facebook.
"It's difficult to calculate the amount of influence such Facebook pages are exercising over American Christianity," cautioned Relevant Magazine writer Tyler Huckabee.
"But it certainly seems like it would be having some sort of impact. Christian pastors have congregations in their pews, at best, one morning a week," Huckabee commented.
"Facebook is in their pocket all day long, shaping their theology for its own ends. And, of course, there's no telling how many Christian pastors themselves are engaging with bad faith Christian content from troll farms as well," the author added.
The internal study revealed that divisive posts are more likely to reach a big audience. Troll farms use that to their advantage, spreading "provocative misinformation that generates a bigger response to spread their online reach," noted Relevant Magazine.
U.S. ELECTIONS
The Facebook study was conducted ahead of the 2020 U.S. presidential election. It found that troll farms were targeting the same audience that Russia allegedly tried to manipulate in 2016.
Moscow has denied involvement in a Facebook misinformation campaign to impact elections.
Facebook was aware of the troll farms and their reported manipulation of Americans in 2016. But they did little to address the issue, the documents suggested. "This is not normal. This is not healthy," Allen complained. "We have empowered inauthentic actors to accumulate huge followings for largely unknown purposes."
Collectively, the troll-farm pages—which the study treats as a single page for comparison purposes—reached 140 million U.S. users monthly. Some 360 million global users were reached weekly.
Shopping giant Walmart's page reached the second-largest American audience at 100 million.
Though Facebook claims to tackle the issue of troll farms, at least a handful of controversial pages remain active, according to sources familiar with the situation.
As of October 2019, some 15,000 Facebook pages with a majority U.S. audience were reportedly run from Kosovo and Macedonia. They were also part of the alleged Russia-backed operation to impact the U.S. 2016 vote.
Copyright 1999-2022 Worthy News. All rights reserved.
If you are interested in articles produced by Worthy News, please check out our FREE sydication service available to churches or online Christian ministries. To find out more, visit
Worthy Plugins.
Tag Cloud
Tags:
Christian
,
church
,
EU
,
Euro
,
Europe
,
Facebook
,
Faith
,
Media
,
News
,
Russia
,
technology
,
United States
,
War
,
Worthy News