Thursday, December 16, 2021 |
Tag Cloud
Tags:
China
,
covid-19
,
Democrat
,
Muslim
,
NATO
,
News
,
sanctions
,
Senate
,
tax
,
Washington
,
Worthy News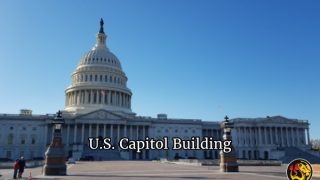 (Worthy News) – A Democratic senator on Wednesday blocked the final passage of a bipartisan bill to crack down on imports from China's Xinjiang region, where Beijing is accused of using forced labor.
Sen. Ron Wyden, Oregon Democrat, stopped the vote Wednesday in a bid to extend President Biden's child tax credit that's been making direct payments of up to $300 per month to parents as part of COVID-19 relief.
Mr. Wyden's move marks the latest in a series of obstacles for the Uyghur Forced Labor Prevention Act, which authorizes sanctions against companies that facilitate the forced labor of Muslim minority groups, including Uyghurs, in Xinjiang and prohibits imports from the region unless Customs and Border Protection determines that no forced labor was used in production. [ Source: Washington Times (Read More…) ]
Fair Use Notice:This site contains copyrighted material the use of which has not always been specifically authorized by the copyright owner. We are making such material available in our efforts to advance understanding of environmental, political, human rights, economic, democracy, scientific, and social justice issues, etc. We believe this constitutes a 'fair use' of any such copyrighted material as provided for in section 107 of the US Copyright Law. In accordance with Title 17 U.S.C. Section 107, the material on this site is distributed without profit to those who have expressed a prior interest in receiving the included information for research and educational purposes. For more information go to: http://www.law.cornell.edu/uscode/17/107.shtml. If you wish to use copyrighted material from this site for purposes of your own that go beyond 'fair use', you must obtain permission from the copyright owner.