Tuesday, December 28, 2021 |
Tag Cloud
Tags:
Democrat
,
EU
,
Euro
,
Europe
,
European Union
,
Freedom of Speech
,
Media
,
News
,
Russia
,
sanctions
,
Twitter
,
United States
,
War
,
Worthy News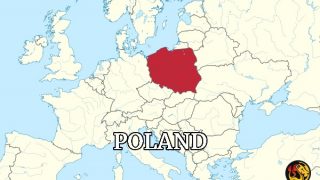 By Stefan J. Bos, Chief International Correspondent Worthy News
WARSAW (Worthy News) – Political tensions rose in Poland on Tuesday after President Andrzej Duda vetoed media ownership legislation that could have silenced a U.S.-owned TV network criticizing the government.
Duda, who backs the ruling nationalist Law and Justice Party (PiS), cited alleged threats to "media pluralism and freedom of speech" among reasons for his decision.
The law would have prevented companies outside the European Economic Area from controlling Polish media outlets.
If passed, the U.S.-based Discovery group would have to sell its stake in TVN24, the country's most-watched news channel.
The government argued that the law aimed to limit the influence of "hostile states" such as Russia. Yet, critics said the legislation was introduced to further silence critical voices.
Thousands of protestors rallied against the law this month outside the presidential palace in Warsaw, the capital. Many brought with them European Union flags and holding signs with the TVN24 logo.
PROTESTORS CONCERNED
President Duda heard the protestors expressing concern that the bill and "its amendments concern entities which are already present in the market."
He defended his veto, saying that, "There is also the issue of media pluralism, of freedom of speech. When making my decision, I took this element into serious consideration."
His decision was welcomed by the United States, which had urged the president to cast his veto.
The U.S. charge d'affaires in Warsaw, Bix Aliu, thanked him on social networking site Twitter " … for leadership and commitment to common democratic values and for protecting the investment climate in Poland".
Poland already faces sanctions and fines by the European Union over concerns about perceived threats to media freedoms and government control over the judiciary.
And the European Commission, the EU's executive, has vowed to take action against any Polish law that failed to comply with EU legislation and treaties.
Copyright 1999-2022 Worthy News. All rights reserved.
If you are interested in articles produced by Worthy News, please check out our FREE sydication service available to churches or online Christian ministries. To find out more, visit
Worthy Plugins.
Tag Cloud
Tags:
Democrat
,
EU
,
Euro
,
Europe
,
European Union
,
Freedom of Speech
,
Media
,
News
,
Russia
,
sanctions
,
Twitter
,
United States
,
War
,
Worthy News