Tuesday, January 11, 2022 |
Tag Cloud
Tags:
EU
,
Euro
,
Europe
,
Military
,
NATO
,
News
,
PLO
,
Russia
,
UK
,
Ukraine
,
United States
,
War
,
Washington
,
Worthy News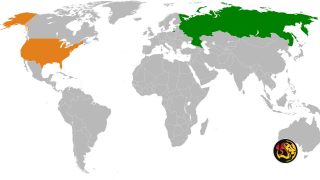 By Stefan J. Bos, Chief International Correspondent Worthy News
BUDAPEST/MOSCOW (Worthy News) – With more than 100,000 Russian troops massing along Ukraine's borders, there were no signs Monday that the United States and Russia had agreed on how to avoid a Russian invasion.
Talks in Geneva, Switzerland, between U.S. and Russian diplomats failed to deliver progress on ending the mounting military tensions.
Moscow insists on guarantees to halt NATO's eastward expansion and even roll back the military alliance's deployments in Eastern Europe.
Washington firmly rejects the demands as a nonstarter, while NATO says it's up to Ukraine to decide whether to join the western military alliance.
Amid the tensions, NATO member state Hungary didn't help the West's case by threatening to halt Ukraine's efforts to seek closer ties with the alliance.
Hungary said it first wants Ukraine to overturn planned legislation that would make it more difficult for people with double citizenship to hold public office.
The Hungarian government has given some 1 million passports mainly to ethnic Hungarians living in neighboring countries, including Ukraine, ahead of upcoming elections expected in April.
With both sides dug in on their positions, Russian Deputy Foreign Minister Sergei Ryabkov said, "no progress" was made on the central demand on NATO expansion.
He said Russia had "no intention to invade Ukraine," a different language than "will not," and U.S. officials openly doubted Russia's intentions.
Copyright 1999-2022 Worthy News. All rights reserved.
If you are interested in articles produced by Worthy News, please check out our FREE sydication service available to churches or online Christian ministries. To find out more, visit
Worthy Plugins.
Tag Cloud
Tags:
EU
,
Euro
,
Europe
,
Military
,
NATO
,
News
,
PLO
,
Russia
,
UK
,
Ukraine
,
United States
,
War
,
Washington
,
Worthy News